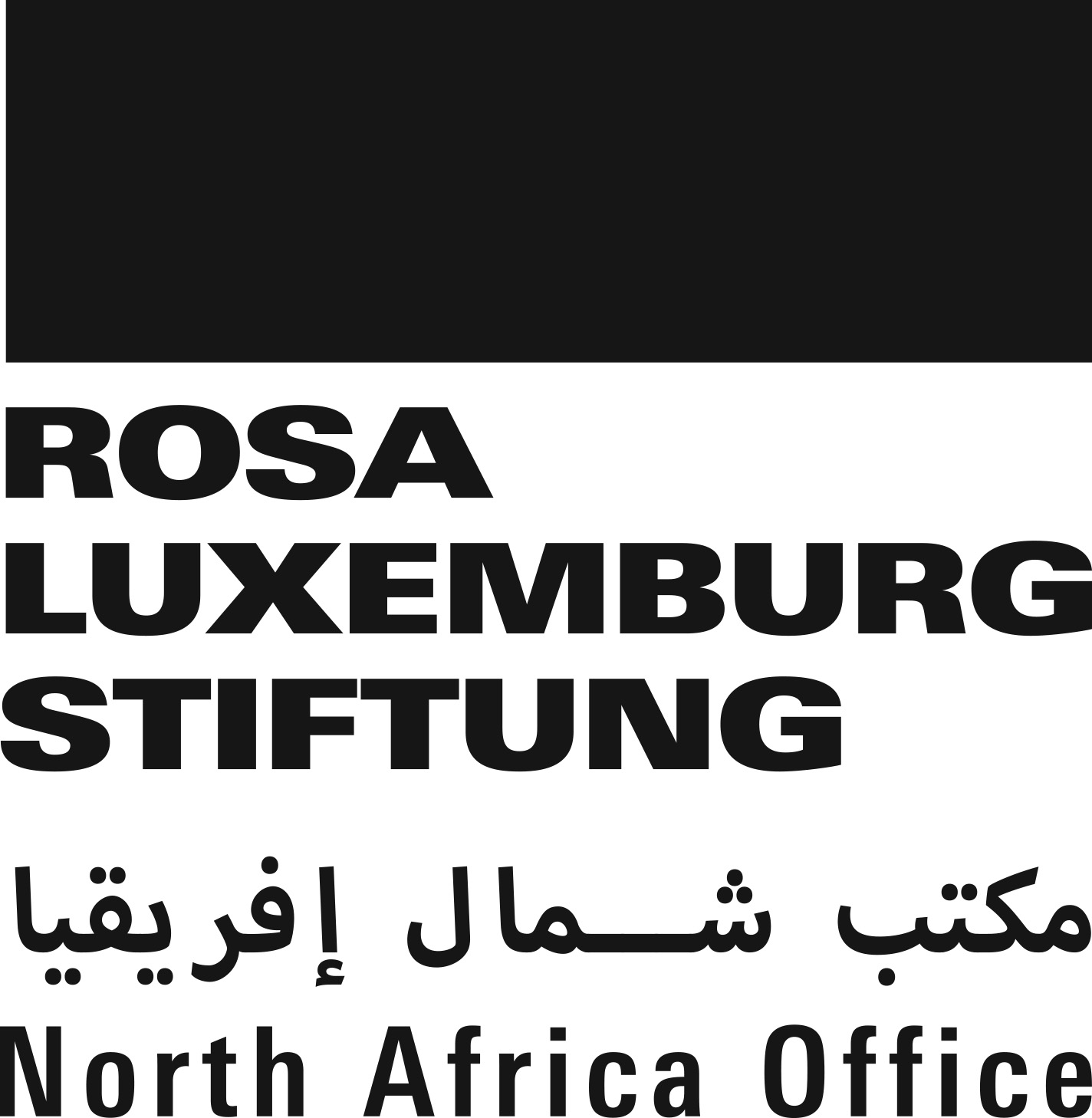 This publication has benefited from the support of the Rosa Luxemburg Foundation. This text may be reproduced in part or in full, provided the source is acknowledged.
In a place like Yemen with its ongoing reality, death becomes the norm. People die from bombing, explosions, mines, extrajudicial arrests, enforced disappearance, hunger, thirst, disease, and need. They die from alienation and lack of opportunity, and they die from anguish and grief. Thus, the efforts made by the good people often focus on sustaining "life" itself: a just and appropriate priority.
Yemeni women live in awful conditions. In addition to the abovementioned general situation, Yemeni women still have one of the highest maternal mortality rates, sometimes caused by their child marriages. However, women have proven that they are often highly "sensitive" to issues concerning people's daily affairs. They always find their reasons and motives to take the initiative, face harsh conditions, and respond to the needs and responsibilities of their community.
The inexhaustible Maeen
I met Maeen last summer; she is a vigilant young woman. Before meeting her, her colleagues told me: "Maeen doesn't like to talk much; she only works! That is indeed true. Since graduating from law school in 2004, Maeen has volunteered to advocate for women, especially the most vulnerable and forsaken: female prisoners. She told me that the beginning was with the Yemeni Women's Union, where one of its female leading figures was managing a campaign to help female prisoners. At that time, Maeen began working with a team of female lawyers who had no more than a bachelor's degree and a strong belief in these women's cause. They started by helping accused women receive a fair trial, especially in cases that male lawyers and judges often took lightly, namely the so-called "crimes against morality" such as "indecent acts", "adultery", etc.
With a team of activists, Maeen took up defending poor women who were accused in cases of domestic violence, divorce, and other cases that usually affect women's daily lives. She was particularly concerned with women from the Muhamasheen (1), who may be more marginalized than men of the same group. Due to this fact, no one has ever cared about their issues, whatever they are, because most people are basically indifferent to their lives. After a long career in advocacy, the courts started to take Maeen and her colleagues seriously. She said that their endeavors paid off due to their persistence and struggle in an atmosphere that showed much contempt and ridicule of women's work and issues.
Maeen laughs when she recalls how she volunteered without receiving a single riyal and how she sometimes walked long distances because she could not afford to pay a bus ticket or a bottle of water to quench her thirst. Coming home exhausted, her mother used to scold her and ask her to stop what she was doing. She scolded Maeen for being paid nothing for the hard work that consumed so much of her energy and feelings. Nevertheless, she persisted.
When the events of 2011 erupted, Maeen was in the frontlines along with the revolutionaries. In 2011, she was elected head of the Rights and Freedoms Committee in the Bar Association; she was the first woman to rise to that position through elections. While the street was boiling and the city of Taizz was leading the nationwide revolution, Maeen was leading the legal committee in the Freedom Square of Taizz. Through this committee, Maeen officially documented the violations committed against the revolutionaries by submitting requests to the Public Prosecution Office to open an investigation into all recorded cases of violence and abuse. Her work was not only documenting violations but also standing by the families of the martyrs, extracting burial permits and death certificates.
"We truly believed that everything was about to change and that life would become better," Maeen recalls.
As life conditions worsened in the country, Maeen continued to play her part as a militant woman who recognized her responsibilities toward her community. Although her family and little daughter fled to the countryside when the war broke out, destroying and besieging her city, Maeen stayed because of her work.
She said: "In my constant attempts to visit my daughter and my family and to resume my work in monitoring violations, I had to cross all the roads that had been closed by the siege." That indescribable suffering inspired the idea that Maeen should start talking about opening humanitarian corridors in the besieged city of Taizz. Voluntarily, and sometimes all alone, Maeen made almost impossible attempts to open up roads and corridors controlled by the two sides of the war. Sometimes she succeeded in persuading them, although some of those roads were arbitrarily reclosed according to the moods and interests of the conflicting parties, yet Maeen has not given up and continues to work on this issue. Meanwhile, her colleagues have made efforts to facilitate the exchange of dead bodies between the two sides of the conflict and releasing prisoners and detainees. Inspiring trust with her good reputation in the field of mediation, the two parties always demanded that Maeen be in the mediators' team in order to hand over, for example, prisoner statements or other sensitive information. Although Maeen is not directly involved in the process and does not take credit for the initiative, she is a vital part of it.
In a thirsty city like Taizz, Maeen and her colleague Ola Al-Aghbari decided to take the initiative and raise the issue of the drought the city suffers from. Taizz' water tanks lie in the Houthi-controlled part of the city, where three sides wield influence. Maeen said: "I have good relations with everyone because I do not take sides. I only take the side of the people and society." Maeen dealt with both sides of the conflict as she did with the issue of opening safe roads. She persuaded the Houthis to start pumping water into the tanks of the Water Corporation, which is controlled by the internationally recognized government. She said: "The water has not yet been pumped, but the International Red Cross is repairing pipes and tanks. We have an agreement, and hopefully, the water will be pumped soon."
Though she has inexhaustible motivation, Maeen describes a journey that has not been easy. In fact, it is a mission that has not been and will not be easy for any Yemeni woman who enters this field or seeks to prove that she can do something beyond traditional frameworks and expectations. Like many other women, Maeen has been intimidated; her brother once threatened her by firing a bullet into the air, but she continues to fight! After all, who, if not women like Maeen, is up to the challenge of helping a thirsty and besieged city, and of lending a hand to the abused and long-forgotten women of Yemen?
A hero-teacher
Here is yet another story; that of Ashwaq Abdul Jalil, who has been working as a teacher at Al-Hayat School in Taizz. At the beginning of her career, she was a teacher at Al-Mithaq School, which was bombed by the military aircraft of the Global Coalition to Defeat ISIS. Al-Hayat School was also bombarded by the Coalition and, later, by the Houthis. Chairs, doors, boards, and everything portable in the school were looted. Nevertheless, Ashwaq and the other teachers have found ways to sustain their work. During classes, the students would sit on the ground in the remaining part of the school, whose walls had been blackened by the bombing. The teachers would struggle to raise their voices so that the students could hear them amid the noises coming from other classrooms, which have no doors to isolate the sounds. The cold and dust harm the children's and teachers' health, triggering allergies and cough spells. One day, Ashwaq noticed a pile of iron lying next to the school, and a light bulb went off in her head: We can make something! On Facebook, she wrote a post stating that she needed a skilled blacksmith to turn iron piles into chairs. Thus, she began a series of school repairs and renovations.
Part of that school is currently being used to hold literacy classes. Ashwaq said: "Although the Ministry of Education has approved the literacy classes, we do not have a building in which to hold these sessions. We had to use unfurnished classes that had no doors to hold literacy classes in after the regular students' classes ended." Ashwaq restored doors and chairs for women who were often mothers seeking to learn to read, write, and memorize the Quran. Some of them were continuing their education. One of them even reached the ninth grade along with other students and is seeking to enroll in the university. When I asked Ashwaq if the teachers were paid to teach literacy classes, she told me that some worked for money and others worked as volunteers.
Ashwaq renovated the school in stages, starting with the chairs, windows, and doors, then moving on to the burnt walls and blackboards. The teacher photographs the place to be repaired, determines how much money it will need, and divides the amount into smaller shares so everyone can donate little. She then posts the photos and updates on the repairs made on Facebook, which encourages people to give financial support to the project. If the donations aren't enough for the restoration, Ashwaq usually pays the gap sum with her own money. In the end, Ashwaq writes the names of the donors and purchases invoices with photos of the work done for the sake of documentation, credibility, and integrity.
Ashwaq roams the besieged city, buying the materials she needs, negotiating their prices, and posting her daily stories as a mother of three, a teacher, and a wife of an expatriate. I am one of her followers on Facebook. One day she posted the saddest post I've ever read about the fear that haunted her after the death of a local hero (2). In that post, Ashwaq described war, siege, and pain. She documented - simply and effortlessly - the moment of brokenness and powerlessness the ordinary people feel when they lose their hero, hope, and protection. It is just as she now documents her journey with her sense of responsibility towards her students, profession, and city. Ashwaq, by the same standards, is a hero.
Girls in action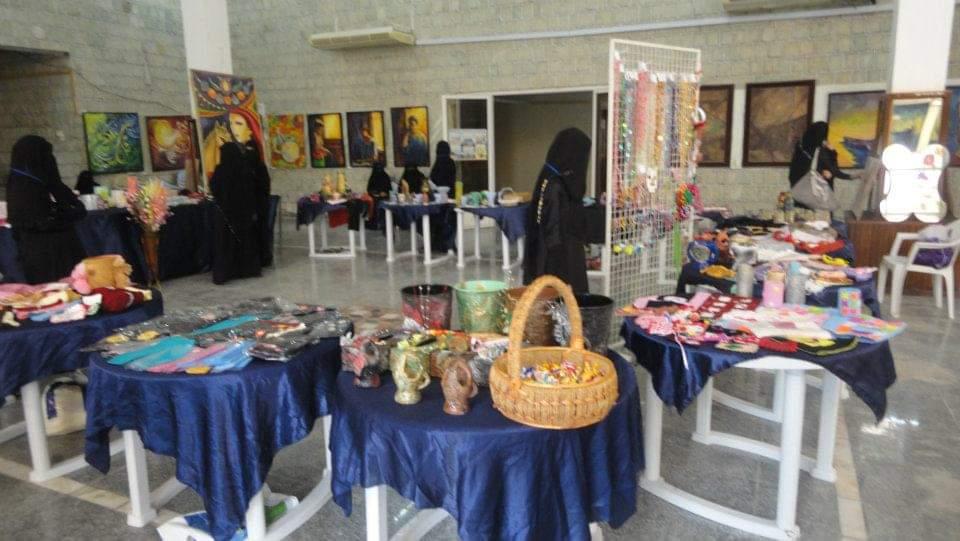 Handicrafts by the women from Al-Hudaydah
Dalia successfully runs an organization called "Banat Al-Hudaydah" (Girls of Al-Hudaydah). Al-Hudaydah is, at once, one of the poorest and wealthiest areas in Yemen. Dalia recounts how it all started when she realized that all the women around her, including herself, were highly dependent on men, often due to economic needs. Her direct contact with many women, who complained to her about their distress and humiliation, led Dalia to believe that the power of women lay in their financial independence and economic empowerment.
In 2009, Dalia and other girls from her family and friends began raising money to sponsor one female breadwinner at a time, to empower her economically. The first was a woman who sought to open a homemade meals project but lacked supplies for it. With the group's help, she got the necessary cooking utensils, gas, and food supplies. Then the group provided two other women with a training course in sewing and bought them sewing machines. After that, the girls moved to another level, where they organized exhibitions of women's products, and from the exhibitions' income, they continued to support more women.
The one-year long initiative then turned into the association called "Banat Al-Hudaydah". Its key donors are also women: the daughters of businessmen and businesswomen. Before the war, the foundation was mainly concerned with women and children. When the war began, most international organizations fled the marginalized city, and internally displaced people (IDP) poured out of the war-stricken areas. At that time, before Al-Hudaydah turned into a disaster area, Dalia and her companions thought about what she literally described as her "social responsibility," adding the issues of refugees, relief work, and the IDP to their programs.
In 2020, the number of beneficiaries of the foundation exceeded 100,000. The beneficiaries, especially women, have benefited from programs for economic empowerment, relief, and assistance to IDP and refugees. Among the beneficiaries are women who have established their own small businesses and young men who have made small kiosks. Dalia recounted how they followed up on the cases of those who received support to ensure their complete stability and seriousness in lifting their families out of poverty and need.
Dalia said: "Until 2018, the staff was entirely composed of women. When they criticized us for that, we included men in the management. However, women still make up at least 60% of the foundation."
And outside Al-Hudaydah too…
Women like Dalia never cease to stand up for themselves and others in situations where nothing helps except self-reliance. The "I am a human" initiative has launched from Aden in the south of Yemen. It seeks to rehabilitate and empower community members, especially women, by practicing a profession, mastering a craft, and learning some skills such as making and decorating cakes and baked goods, as well as learning graphics and design. From Aden, too, several initiatives were launched by young women during the early stages of the COVID-19 pandemic; they used to roam the city, door to door, to provide people with oxygen cylinders and necessary medications, saving lives in the process. One initiative tracked down the poorest patients, verified their conditions, and looked for donors to help them undergo operations, do expensive tests, or travel abroad for treatment when necessary. Those innumerable relief initiatives are led by women in a country whose residents' primary concern is survival amid hunger, disease, and poverty. Just as these circumstances create tragic conditions, so do they generate the initiatives that address such conditions.
Women as a homeland outside the homeland
It is said that Egypt is the "mother of the world", but it has certainly always been a mother to the people of Yemen. When the war broke out, many Yemenis found a way to enter Egypt despite the new restrictions. One of them was a young woman named Qubul, who says, with a heavy heart: "I went to the UNHCR and saw the endless humiliation that people are subjected to." The UNHCR has given Qubul nothing but justifications for her as a Yemeni refugee to stay in Egypt.
Driven by her sense of responsibility toward the world, Qubul and her women colleagues started a social media forum dedicated to the issues of refugees. The page shared the concerns of dozens of refugees who had suffered the horrors of war and the harsh realities of the countries they had fled to as well, giving them advice on how to register as refugees and get support. With time, the Facebook page became much more than a Q and A platform, turning into a concrete initiative led by Qubul for three and a half years. It initially targeted the Yemenis scattered all over Egypt, by providing them with financial aid such for renting homes or medical treatment and emergencies when the COVID-19 pandemic spread. The initiative then expanded to include all nationalities, providing specialized sections for legal, medical, educational, and relief support.
Qubul said: "The initiative was interested in everyone, but it especially targeted Yemeni women. It could not always resolve all cases within its scope of work and jurisdiction, so it referred those cases to specialized bodies such as the legal bodies that addressed issues of violence against women, which increased during the pandemic." She told us the story of a Yemeni woman who was subjected to domestic abuse. The initiative intervened to save her by putting her in contact with a local organization that specialized in issues of violence, which then took over the judicial task.
Other than that, there are stories of rape and stories of Yemeni women who are left without support or a source of income. Qubul shared with me, for example, the story of a child accused of a criminal offense and placed in a men's prison. His mother asked the initiative for help, and the case was brought to the attention of a specialized institution, which transferred the child to juvenile prison, after which he was acquitted and finally released.
Qubul and the initiative she supervises are trying to give what they can. From contributing to children's education, empowering women, and providing medical support as wheelchairs, Qubul and her colleagues move through a space full of complexity, anxiety, and painful human stories, but also of a spirit of initiative and struggle.
Women pushing boundaries and breaking taboos
Misk Al-Maqrami
In a society like Yemen's, a woman from the Muhamasheen is neither expected to resolve people's conflicts in the absence of the state apparatus, nor to create and run an organization, nor to be a Neighborhood Chief, an official position filled exclusively by powerful men. However, Misk al-Maqrami, a Muhamasheen woman, has pushed the boundaries and imposed a different reality.
Misk told me that her college education was the key to this experience. It is worth noting that she was busy preparing for her university exams when I contacted her for this report. The idea of a girl continuing her higher education amid war and tragedy made me very happy. She told me that the situation of the Muhamasheen in the city of Taizz was shocking to her, even though she came from the countryside. The Muhamasheen (the marginalized people) caste is placed at the lowest level of the Yemeni social hierarchy. Misk says: "I found that the Muhamasheen in the city eat leftover crumbs from restaurants and waste containers; they work as street sweepers and sanitation workers; their children are deprived of education; painful forms of racism target them..." (3) Consequently, Misk established the Kifayah (Enough) Association in 2014 to be the voice for the Muhamasheen and a platform to defend them. The association shed light on the "marginalized" issues of the Muhamasheen, focusing especially on women, their economic empowerment, and raising awareness of women's rights. The associations also selected young women from the Muhamasheen to be trained as community activists (4).
Misk's endeavors and initiatives are not limited to awareness programs on the rights of the Muhamasheen and their economic empowerment. She also turned to relief work, which Yemen direly needs at a time of war. In the process, the Kifayah Association provides clean water and humanitarian aid and strengthens its ties with people (5).
Kifayah does not refuse to help those in need other than the Muhamasheen, especially the vulnerable groups. Because she is well versed in mediation and settling disputes on a local level, Misk became the chief of her neighborhood by consensus. Of course, this was far from easy. It is near-impossible for women in general to become chiefs, let alone for a woman from the Muhamasheen.
Discussing FGM in public
Just as a woman is not expected to assume a leadership position, so is a woman expected to adhere to society's restrictions: a "respectable woman" is not to mention female genitals in a public space; she is not to enter people's homes to tell them about female genital mutilation (FGM) and the suffering their daughters would go through, let alone talk about women's sexuality. However, some women saw that their responsibility was to do exactly those things which society widely condemns.
I spoke to researcher Maryam bin Samir, who lives in Hadramaut, a very conservative community. Maryam and her colleagues started talking about the societal taboo of FGM; they conducted academic research in which they surveyed people's opinions on the subject. Nowadays, issues relating to women are always trivialized and pushed aside. How, for example, do we talk about FGM if people are starving to death? Who wants to talk about FGM in Yemen, whether males or females? Those responsibilities are usually assumed by those who strongly believe in a cause, and Maryam and her colleagues do.
Maryam shared with me the research and pictures of her running workshops and leading an awareness-raising team. She summarized the results for me as follows: Elders still reject the idea of anyone criticizing this tradition; men still strongly support FGM; it turned out that women became less supportive of this violence. When I asked her if her campaign has yielded positive results, she answered yes, even if they were few. I now apologize for asking that question because I realize that a centuries-old legacy cannot be abolished overnight by a campaign. The real change taking place is what Maryam and her colleagues are doing as they impressively take on a challenge and a responsibility that many fear to undertake.
The content of this publication is the sole responsibility of Assafir Al-Arabi and Rosa Luxemburg Foundation cannot accept any liability for it.
Translated from Arabic by Sabry Zaki
Published in Assafir Al-Arabi on 31/03/2022
1- They are the black people in Yemen who constitute a pariah social class. This discriminatory dilemma has not yet found a satisfactory solution, neither at the official level nor in public attitudes and prevailing beliefs. Refer to these articles in Assafir Al-Arabi:
- The Muhamasheen in Yemen: Alienation at the Bottom of the Heap, by Lutf Al-Sarari, https://bit.ly/3qAyU5S/
- Yemen is a Black Homeland, by Ahmad Al-Zakari, https://bit.ly/3qEuuLc
- Reem Mujahid, Salma, a chapter from the book "Tales from Yemen" https://bit.ly/3Nmbr1Z
2- I am talking about the period during which Brigadier General Adnan Al-Hammadi, who was leading the resistance in Taizz, was assassinated.
3- Misk Al-Maqrami: "My education protected me from begging and living in tin houses," Moaz Nasser, "Al-Harf 28" website, March 20, 2021. https://alharf28.com/p-56446
4- Misk Al-Maqrami: community activist and head of a foundation for women's rehabilitation in the Muhamasheen society, Suhail TV Channel, July 4, 2020. https://www.youtube.com/watch?v=Ng8qsZ022_8
5- Misk Al-Maqrami: a human rights activist who advocates defending and assisting the Muhamasheen in Taizz, Maha Ali reports, August 16, 2020, https://www.youtube.com/watch?v=9tIpsMYkqYM