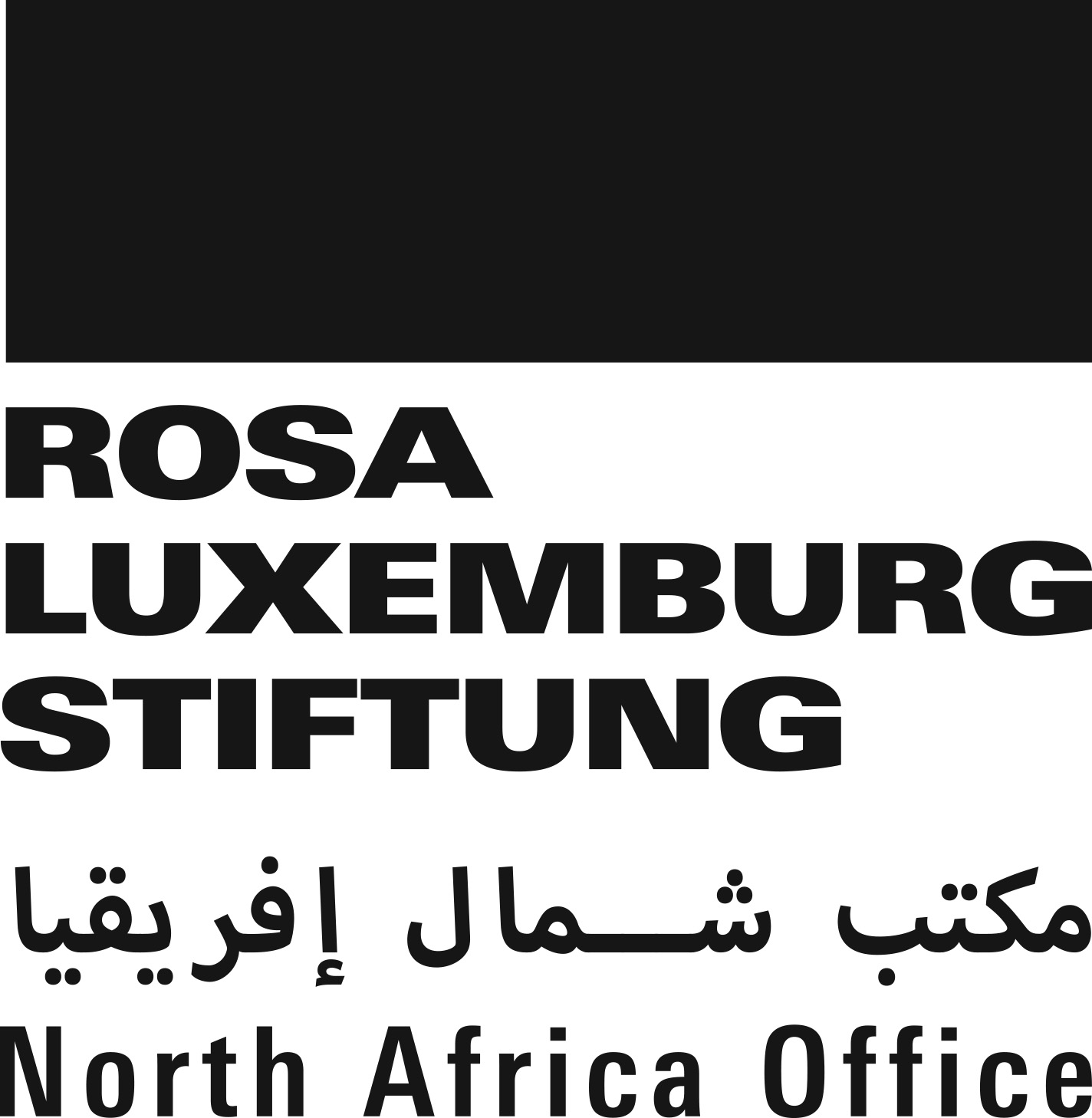 This publication has benefited from the support of the Rosa Luxemburg Foundation. This text may be reproduced in part or in full, provided the source is acknowledged.
All trees, regardless of the fruit they bear, share the ability to provide shade their entire lifespan, given, naturally, the chance to grow long and strong, if spared the ruthless axe. Although, even if that were to happen, their roots would remain entrenched into the underground, awaiting a resurrection. This must be the ruling logic for anyone who wishes to make their life that of "a tree". It is the expertise of anyone who has volunteered to take up -however different the reasons may be – helping others and turn it into a lifestyle. Plans then often change to suit such endeavours, yet when such acts come from women in particular, they are rendered at once a much more delicate and intense affair.
In Egypt, women who take social initiatives make outstanding efforts, impressive in both scope and outcome. There are those who thrive and endure with time as they manage to institutionalize and organize their initiatives, and there are those who persevere in seeking to impact their small neighbouring communities.
Egypt brims with hundreds of experiences of both categories, but all end up clashing with political, economic, and social contexts with various degrees of severity and pressure. And yet, the life-giving spirit abundantly persists in those women who extend a helping hand and in those reaching out.
***
These initiators speak of a limited yield within a project that started in the mid-1990s, in a small room that includes nothing but a reed mat and white chalk writings that outline their early ideas over the walls. Then, thanks to the efforts of those "first initiators", the small association they founded in one of Giza's alleyways turned into a large association.
A lady in her mid-forties notes, in a simple logbook, the data of anyone in need of living stipends in the surrounding area of her small rural city, as well as the data of any current and potential volunteers. She writes each of them separately, and creates, based on a "networking" culture, an impressive database, capable of painting a real picture of the way life looks behind the walls of this village's houses.
This certainly isn't the only case, but is rather the most present, common, and recurrent model, especially amidst a new legal and security milieu, outlined over the past seven years – which has helped create a widespread tendency for small initiatives with limited geographic reach and impact.
Whatever path they take and efforts they make, hundreds of women's experiences and endeavours are ongoing. Many of which were met with great success, especially in matters of local community sustainable development as well as in emergencies, disasters, and pandemic outbreaks.
Below is the account of a recent and inspiring experience, which drew upon its founder's own personal suffering and the desire to spare future women comrades those reality bites.
Education is the beginning
From within its current headquarters, amidst an overcrowded area, the "Woman and Society Association" sprung out in the summer of 1994, in a bustling street in the Ard al-Liwa area in the Giza governorate.
"The eradication of illiteracy is not enough, but it's a start". Such was the mantra that the three co-founders, Siham Negm, Amna Qandeel, and Wafaa al-Masri, hung on the walls of the unpainted room. They rented it out and furnished it, and used the rent revenues to launch their first literacy classes for women.
Siham, the co-founder and woman behind the idea, became one with her project throughout her life. Now in her sixties, she is a pioneer in her domain. She was no more than 40 years old when she began, a wife, a mother with a son and a daughter, in a stable family, weathering every difficulty. Siham graduated from business school but chose to change domains and go into development. And so she worked first as a teacher, received her post-graduate degree in adult literacy teaching, then retired and founded a local association that relies on the contributions of the cofounders, some supporters, and friends. It was a long road, through which the association managed to establish an independent and self-sustainable association. After years of progress and learning, Siham became an international expert in the domain of teaching adults and local community development. While she could have sought alternative professional goals, she had decided to pursue that particular dream.
Siham tells me how she used to commute daily between the luxurious Muhandiseen neighbourhood and the adjacent popular neighbourhood, where she would live through the eyes of its women, spending most of her time there, where she would buy goods, vegetables, and house supplies from the same vendors. She learns from the women some special recipes, gains further expertise from them, and returns by the end of the day to her wealthy neighbourhood with a soul quite different from that of her neighbours. Siham's daughter, now at the same age as her mother when she first got started, remarks:
"I've realised a long time ago that the association is a sister of ours, and I'm proud of what my mother's work has achieved. It's wonderful to be able to look back at your life and find that it's been spent in the service of others."
For twenty-five years, the founders of the association have put in efforts to develop its programs, which did more than target women and their education, putting in place further initiatives in partnership with the Ministry of Elementary Education as well as social and economic empowerment programs directed at households most in need, which are supported by interest-free loans.
And yet, how can one continue despite the different and changing political conditions? And how can sustainability be achieved and financial affairs be managed? The association's line of work has gone through three temporal phases. The first is characterized by the "independent efforts" of the founders for the initial three years; the second phase which went on until 2008, was marked by the partnerships struck with Egyptian and international associations, as well as with the private sector. One of those took the form of deposits or donations in the name of the association, which helped it move into the third phase – the stabilization and continuation of their work in a consistent manner; that is until the "bleak phase" set in in 2014. In the past few years, Egypt has witnessed a number of political and legal procedures that have blocked the local social collaboration, be it with the external or even local associations; which has made a dent into the continuity of many associations.
In a book that documents the association's experience over the course of its active years, we find some data that express the fruits of their work. In the domain of eradicating illiteracy, the efforts made in two years spent within that small room have led to the launch of a huge project, from 1996 and until 2001, with the financial support of Save the Children International. The project managed to provide education to 6,650 girls in 5 different rural areas within the Giza governorate: Safat al-Laban, Al-Mutamadiyah, Boulaq al-Dakrour, Beshtil, and Al-Barajil. The experience was then reproduced, with the number of beneficiary areas reaching 12, with 106 classes opened.
Another project that the association managed to achieve, yet another massive contribution to the domain, was to enrol little girls for school. The team, made up of 8 members, in collaboration with the Giza governorate, would do a field scan of the residential areas to reach the girls, as there were no data available about them. And so, every morning, the team members would go out with the neighbourhood's elder, wandering about houses, knocking at doors, and directly asking: "Do you have a girl here older than 8 years old and has yet to enrol at school?"
One of the major hurdles was the fact that a large number of people (20 percent of the overall population in that area) lived in off-the-grid houses. The association had to intervene, noting down its own address in lieu of a residential address into the official forms that the girls' parents submitted, so that their daughters could still join school.
The association noted 1,600 girls that enrolled, with 93 percent who kept attending school all the way to middle school, while the remaining 7 percent couldn't – 5 percent of them had to move to another governorate due to their fathers changing workplaces, and 2 percent of the enrolled girls passing away.
The Women and Society Association would then join the national team for girls' education, which the state formed in collaboration with these associations. Its role included communication with the local leaderships in the Giza governorate and the rest of the concerned ministries – in order to provide a piece of land suitable for a school and to help in outreach and enrolling girls at school. Up till 2014, the initiative managed to open up 78 schools to teach girls in the Giza governorate centres, providing education to 14,980 girl pupils.
Siham's and her team's efforts weren't limited to education, however, but also expanded to include economic and social empowerment. Through the management of a bank deposit made in the name of the association, a number of loans for domestic and small projects were offered since 2005, at an average of 140 loans per year. Work continued, and the number of loans reached 24,450 in 2018 alone, valued at more than one million Egyptian pounds, which is what the association considered to be a success at 118 percent of that which was planned.
In that same manner, the association is now tending to a yearly initiative titled "The Arab initiative for the empowerment of women, liberated from social and economic illiteracy". Over the course of five years, applications to nominate more than 500 women living in Egypt and the Arab world were received, of whom dozens are honoured every year, and are given prizes to help them continue their education and their path towards economic success.
Despite the maze, networking is key
Endeavouring social work is no longer easy. The collaborative ideas that are based on local contributions will find, as we've mentioned, many legal, security, and economic challenges, including the approval of the new associations bill and amendments to laws of state funding.
The process of authorizing an association's work is a very difficult matter, which calls for passing through a complex and confusing security network of inquiries and stipulates exorbitant fees to be able to practice that activity. New rules were also laid out to organize incoming local and foreign donations and funding, which is where corruption naturally prevails, as well as where security concerns come into the picture – though not without good reason, as this is how terrorism may also be funded. Instead of engaging in further oversight and audits, the authorities have created an ambiance of prohibition, and almost forced international authorities to channel their funds towards developmental projects that would be overseen strictly by the state.
Indeed, endeavouring change is no longer easy, but at the same time it has opened a door into ways around it, thus increasing the potential of lasting impact with the passage of time, despite the scarcity of resources at hand.
As such may the simple but heroic stories of Hiba, Hasnaa, and Samiya be recounted, all active in the Giza, Kafr al-Sheikh (Egypt's Delta), and Bani Soueif (Upper Egypt) governorates, accordingly.
Over the course of around 15 years, Hiba was able to live in parallel with her professional life. She holds a BA in commerce, and was able to advance in her the career in a number of different private sector companies. However, this impacted the shape her life took; though she works from 8am until 6pm, she wishes to "help out" – despite all the challenges she faces in terms of time and life choices.
She says: "I asked myself what it was that I could offer as a social entrepreneur in light of my life's conditions. And I thought of taking advantage of the vast possibilities of communication around us, especially through social media. I initially collected information about the associations and connections that exist in my surroundings, south of the Giza governorate, then became active in a number of them. Later, I helped create a circle of communication among them, as exchanging information and skills related to cases in need of help, whether in medical treatment or food aid, is an essential and necessary aspect – the number of people in need of help continues to grow, and none of the active partners can act alone.
Over the course of long years, Hiba managed, thanks to that kind of networking, to create a solid database. She compiled one list that includes donors and people who volunteer their services, another of the cases that are in dire need, and a third of the active local associations, be they religious or otherwise. And so, without realising, she became a connecting dot, with accomplishments that go unnoticed in the official registries, but whose impact can be felt by simply following her social media accounts, and especially during times of crises. When the coronavirus pandemic broke out two years ago, for instance, Hiba collaborated with a number of associations, collecting donations to buy 9 oxygen machines, each of which cost more than 30 thousand Egyptian pounds.
From Giza we continue to Baltim in Kafr al-Sheikh, where Hasnaa has been active in social work for over 25 years. She started when she was 18, and joined associations and public service offices; however, as time passed and as Hasnaa went through life's various stages, getting married, working a job, and having children, the picture began to look bleaker to her. Seeing how many people needed help and realizing the scope of the help needed, however, have kept Hasnaa going, always maintaining a steady flow and achieving good results.
She says: "With every beginning of Ramadan, and with others' help, I've managed to contact a large number of donors. We've received very reasonable contributions that have helped us distribute around 200 "Ramadan aid boxes" and hot meals. I keep the data of every beneficiary so that I can constantly follow up with them, check, and review things. Amidst all that, I ensure privacy, where each of the people in need comes to me individually, or I go directly to them, without any of them knowing anything about the rest of the beneficiaries."
One of her most significant interests at the moment is to continue the dream she's helped fundraise much for, though she was no board member there. For her, it is enough already that it exists within the limits of her city: "The Baltim Hospital for the Treatment of Liver and Digestive Diseases". This is a huge project that started 7 years ago, through which the entire building was constructed (5 floors, external clinics and operation rooms). Now begins the phase of fundraising and contributions for medical equipment.
In the same spirit, Samia Hanna from the village of Mahras in Al-Munya governorate tells of her experience. She had received help from one of the well-known associations in Upper Egypt to eradicate illiteracy. This was in 2012, then, two years later, she would begin training within the association itself in order to work as a coordinator to manage classes in her own village. 16 women have since graduated under her supervision. The supporting association remunerates her with a small honorarium. She then carried on with the same approach and helped them establish the Neighbourhood and Village Library, which helps students obtain further knowledge and provides books that do not normally reach their rural areas.
All throughout, she never abandoned her own studies. She's now a university student. Furthermore, her life in the city gas spiked her appetite for social work, and so she became active in helping medical delegations visit large local and governmental hospitals, coordinating with them the arrival of medical specialists' visits in the village. Such activity was halted with the outbreak of the Covid-19 pandemic but was resumed a few months ago, beginning with a convoy of eye specialists.
Planting roses to pay off debts
Fatin asked that I don't publish her picture. Society, she believes, isn't ready yet to welcome her initiative were she to share its details in full. She's a simple lady who had stayed in the main women's prison in Egypt, in the famous rural city of El Qanater El Khayreya.
She was incarcerated there, like hundreds like her are every year, accused of the failure to repay debt. It is a widespread phenomenon, known as the ghaarimaat (the indebted women), which often happens when a mother purchases electronic equipment and other necessities needed for her daughter's marriage. They then sign bad cheques for overpriced items and, when those eventually bounce, documents are submitted to the court, which sentences these women for prison.
While incarcerated for two years, Fatin learned about agriculture and gardening, especially about growing decorative plants and flowers. She sent a letter to an association that takes care of the ghaarimaat and pays their debts off, and so she was granted pardon.
However, when she got out of jail to resume her life, and despite the short period of her imprisonment, she felt like everything had already changed, and didn't know how she could go on. "People's reactions were strange", she says; "I suddenly became the "ex-prisoner" – that's all that people remembered and could see, nothing else. So I thought of moving elsewhere; I'm a widow, my two girls are married, and I have two adolescent boys. I therefore went back to the association, also based in El Qanatir El Khayreya, and asked for their help."
Help came in an innovative form. She says: "One of the association employees asked about any expertise I've acquired. And there I realised that the most important thing I've learned in prison was gardening." Her project was thus launched; she received financial aid to rent a house and a piece of land in that same rural city, and founded a small enterprise for decorative flowers. In turn, she committed to teach and help the recently released ghaarimaat to acquire the same set of skills and carry out similar projects where they live.
"I've now become one of the El Qanater El Khayreya residents; I haven't shared my life story with them, but I'm ever so happy when a former ghaqrima reaches out to me and I help her launch her own project and get over the prison experience."
Two years went by, and the number of women she's helped is estimated at nine. She trains them, while the association provides the financial support. By the end of springtime, they all gather to celebrate the fruits of their work. As for her dream, she said: "I hope to be able to establish a women-based association for agricultural production, where we all work to import our products abroad. But we'll need more help to be able to do that."
An evaluation
These are the stories of these ladies. The first story stands out as an example for good management, but also of what could be called "rising up to the occasion", in a circumstance that was helpful enough for the founding women to achieve their dream. It is a story that would be repeated with others, who were able to establish large organizations under the right circumstances, such as Tawasul Association, founded by Yasmine Abu Youssef, which was able to implement developmental projects at a shantytown called Antar's Stables. Another is the Mirsal Association for the sick, established by Hiba Rashed. All of these projects are led by middle-aged ladies who are enthusiastic about the idea of helping and impacting lives with the tools they have, and with which they have been able to realise tangible achievements. These women would have undoubtedly chosen to walk the same path no matter the hard conditions and restrictions they might face, as was the case of hundreds of others with similar endeavours. Personal commitment and an unbridled spirit of initiative are decisive characteristics shared by Siham, Yasmine, Hiba, Hasnaa, Samia, and Fatin.
According to an official statement issued by the Central Agency for Public Mobilization and Statistics, Egypt has 16 thousand and eight hundred local associations, which means that the number of women and men engaged in unofficial individual or collective initiatives amounts to hundreds of thousands.
Some of the associations' employees are of course serious and hardworking, while the rest are possibly no more than untraceable ghost employees. Some transparently invest in the opportunities they get, while others take advantage of them and treat them as a pathway into corruption. As regards individual initiative takers, they cannot be accurately tracked down, not only for lack of an official title, but also because they wish, for religious reasons, not to publicise their work, to avoid showing off.
***
After all is said and done, continuity and development remain the highlights of all these stories. While the road is open for advancement, it is fraught with those obstacles and hazards that emerge before anyone who wishes to make an honest attempt.
The content of this publication is the sole responsibility of Assafir Al-Arabi and Rosa Luxemburg Foundation cannot accept any liability for it.
Translated from Arabic by Yasmine Haj
Published in Assafir Al-Arabi on 05/04/2022