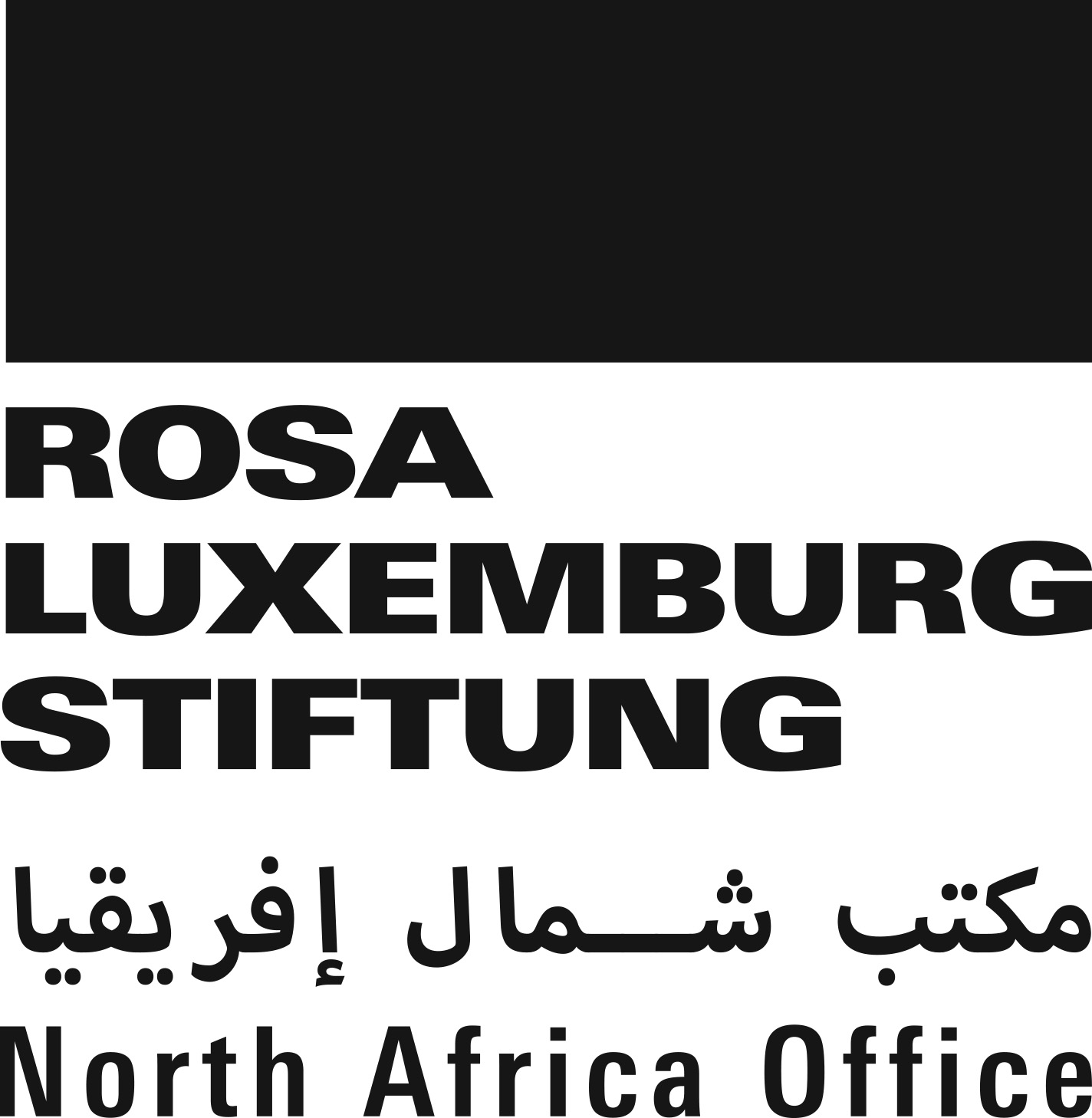 This publication has benefited from the support of the Rosa Luxemburg Foundation. This text may be reproduced in part or in full, provided the source is acknowledged.
Nourhan Jamal Fathi (20 years old, Al Bohayra), Nashwa Mohamad Khamis El Ghoul (17 years old, Al Bohayra), Ghada Fathi Abdul Hamid Mansour (24 years old, Al Sharkiya), Atiyat Ahmed Sayyed Ahmed (23 years old, Al Sharkiya), Amira Ashraf Abdo Abdul Alim (17 years old, Al Fayoum)… are names that appeared on the list of the victims of the Rasheed shipwreck, on September 21st, 2016.
Of course, this list does not provide us with further information on the women. We don't know their social statuses, motives, or if they embarked on the boat by themselves or with their families. Though, a glance at the ages of the rest of the victims can give us some indications. Among those names, there is a certain number of infants and children, which means that at least some of these women embarked with their kids (and husbands?). This supposition is confirmed by the stories published by the newspapers about some of the survivors, such as Metwali Mohamad Ahmad, a 29-year-old man who lost all of his family that consists of his young wife and their 2-and-a-half-year-old son, in the sea.
This journey that had turned into a tragedy was nothing special with regard to the participation of women in the irregular migration of Egyptians, whether they depart from Egypt or start off the Libyan coast - which has become a central station for immigration after security was tightened on the Egyptian coast.
Last June, the Libyan navy stated that the coast guards have rescued 16 irregular migrants and recovered 3 corpses of infants, while more than a hundred persons were declared missing. According to the testimonies of one of the survivors, between 120 and 125 persons of Arab and African nationalities were on the boat and, among the missing ones, was an Egyptian infant. This indicates that entire Egyptian families, including women of course, still embark on the sea to reach Europe. It also gives a new confirmation that the phenomenon of irregular migration in Egypt is not, as usually perceived, exclusively masculine.
The change in numbers and percentage
The responsible of the International Organization for Migration program in Egypt, Laurent De Boeck, an official from the International Organization for Migration program in Egypt, says that determining the exact number of irregular migrants and the percentage of women among them is very difficult, due to the nature of this type of movements that occur outside the formal channels. Thus, there are no official statistics on irregular migration in Egypt. As for the estimates of the Organization and according to the information it possesses on the number of Egyptian irregular migrants to Europe and the percentage of women among them, they are as follows:
In the year 2016
The number of irregular migrants reached 4230
58% of them were unaccompanied minors
2% were adult women
37% were adult men
The remaining percentage were accompanied minors
In the year 2017
The number of migrants reached 988
7.3% were unaccompanied minors
1.7% were adult women
This year, a drop of 76% in the number of migrants was registered compared to 2016, the number of unaccompanied minors has also drastically decreased, perhaps because migrants had to head to Libya in order to cross, which has made the whole process more difficult.
In the first quarter of 2018
The overall number of migrants reached 94
Between January and May of 2018, 85 Egyptians were intercepted while crossing irregular borders to Greece, Cyprus and Spain.
As Mr. De Boeck has stated and as the numbers show – there is an overall depletion in the movement of Egyptians departing from the Egyptian coast, to the point that all reports indicate that it became equal to nil while the movements of Egyptians were restricted to Libya and the Western coast of the Southern Mediterranean Sea.
This is most likely due to the measures taken by the Egyptian government to combat irregular migration from the Northern Egyptian coast as this represents a top priority for the government. At the international level, the IOM has noticed a feminization of migration over the past decade, a phenomenon that has affected Egypt as well, although to a lesser extent. Mr. De Boeck confirmed that, through the direct assistance provided by the Organization, it was noted that both genders constitute an almost equal number of irregular migrants worldwide, and that the roles of women in society keep on changing which necessarily affects the patterns of migration: "according to statistics based on the migrants who request direct assistance from the Organization, we estimate that 52 % of irregular migrants are women, more than 75 % of whom are single mothers traveling with their children."De Boeck stresses that women face greater dangers when deciding to immigrate irregularly because of their dual vulnerability, both as migrants and as women. He adds that poverty, gender inequalities and the lack of stable employment opportunities are integral and intertwined reasons that make these women vulnerable to risks, most notably to trafficking, either for sexual exploitation or forced labor where migrant women are subject to exploitation in the workplace, especially in the industrial or domestic work sectors.
The many facets of the relation of Egyptian women with immigration
However, the Egyptian woman is not only part of the question of irregular migration for being a migrant herself. Another facet that concerns her and seems more widespread is the fact that she is often a mother or a wife of an immigrant.
According to previous statements made by international officials who are well-acquainted with Egypt, and according to the reports of international organizations working in the field, 60 % of the migrants from Egypt are children and minors, many of whom are the breadwinners for their families. Some of them decide to migrate independently while others take their families along. This can be explained by the desire to benefit from the rights and privileges granted by the European legislation to asylum-seeking children. The ages of quite a few victims of the Rasheed shipwreck fluctuates between 12 and 17 years old.
The village of Al-Jazirah Al-Khadra in the center of Metoubas of the governorate of Kafr El-Sheikh in Northern Egypt is one of the villages where the rate of irregular migration has increased. It is separated from the village of "Rashid" (in the governorate of El Beheira) by the Rosetta Branch of the Nile which can be crossed in minutes on a medium-sized wooden boat. On both sides, bigger fishing boats are moored. The other end of the village is bounded by the Mediterranean Sea. In the vicinity of the village, there are other villages such as the Borg Rashid village (in the governorate of El Beheira) and the Borg Megheizel village (in the governorate of Kafr El-Sheikh) and other villages where the phenomenon of irregular immigration is widespread.
While wandering in the dusty, uneven roads of the town, you will find men and women sitting on the threshold of houses, groups of children playing, throwing stones on the many palm trees to make red or yellow dates fall on the ground. Not far, men and women are busy weaning baskets of palm leaves, their livelihood craft. You will also see canals of shallow still water full of dirt, a great number of coffee shops and stacked pipelines lately brought to connect the sewage network to the town which has for long suffered from problems in this domain. In general, the town, like any other Egyptian town, suffers from informal construction, lack of hygiene, a poor quality of services or the total absence of services altogether, be it in terms of infrastructure, medical services or other elements necessary for a decent life.
The principal activity of the town is fishing, but the situation of the town's fishermen has deteriorated since the Fish Farming Project was started in the Ghalyoun pond in Kafr El Sheikh Governorate, in 2017. The governorate, crossed by the Nile river, bordered by the Mediterranean Sea and having also the Lake Burullus, is known for its abundant fish production, but the Fish Farming Project had set a zone in the sea to which access is forbidden to fishermen thus curtailing the available water where the fishermen could catch their livelihood product. Their losses were further multiplied with the increase in fuel prices and the recession accelerated. On the other hand, this project which was launched with huge publicity campaigns does not benefit the villagers who are not being offered any job opportunities and, as always, its accumulated gains are not feeding the ordinary people.
In addition to fishing, there is the craft of weaning "cages" and baskets from palm trees. Agricultural activities have also been harmed by the water shortage which resulted in inconsistent irrigation for years. The amount of cultivated land corroded and the harvest became almost exclusively confined to palm trees and their produce of dates. Because of the widespread unemployment and the lack of stable job opportunities, the young people turn to seasonal work harvesting dates, though the harvest season lasts no longer than a month each year. Even university graduates - who are a small percentage of the villagers - find themselves working in harvesting with wages between 50 and a 100 Egyptian Pounds per day. A very small percentage of the villagers work in the mud-brick construction sites.
The principal activity of the town is fishing, but the situation of the town's fishermen has deteriorated since the Fish Farming Project was started in the Ghalyoun pond in Kafr El Sheikh Governorate, in 2017. The governorate, crossed by the Nile river, bordered by the Mediterranean Sea and having also the Lake Burullus, is known for its abundant fish production, but the Fish Farming Project had set a zone in the sea to which access is forbidden to fishermen thus curtailing the available water where the fishermen could catch their livelihood product.
Agricultural activities have also been harmed by the water shortage which resulted in inconsistent irrigation for years. The amount of cultivated land corroded and the harvest became almost exclusively confined to palm trees and their produce of dates.
Nobody in the village has forgotten the stories of the children and young people who were the victims of the Rasheed shipwreck. One victim was Hilal, the tuk-tuk driver who belonged to a fairly wealthy family. Another was Karim who was working in the seasonal date harvest and had tried to immigrate twice before embarking on his last journey, pushed by his father whose family was in a deplorable economic situation. Mohammed Sharaf was another victim; he was administrating the "Metoubas" page on Facebook and had lots of dreams for his village such as building a religious or educational institute for the villagers… Mohammed had always been against irregular migration but for some reason, at some point, he decided to go through with it. His father, who was working abroad, came back to the village after the accident and since then, he has been working on executing some of the projects as an homage to his departed son. His mother, on the other hand, still cries over the loss of her only son, while despising the uncle who had helped him flee from the house on the day of the travel without her knowing or agreeing. And there are others…
Poverty and lack of a better perspective have pushed a few to encourage their sons to embark on the sea, hoping for them to reach a better place like others before them whose pictures they see on Facebook in the clean streets of Europe, appearing wealthier and dignified. This provokes a feeling of admiration and a strong desire to replicated the experience.
The privileges of childhood!
Most of the immigrants leave during childhood (between 11 and 18) before having finished their primary education. The intention is to benefit from the advantages that European countries offer minors, such as the right of asylum, an opportunity to attend an apprenticeship and then, maybe, to get a job in a workshop.
They first go to Italy and then to France, England or Belgium… The parents bet on the young immigrants ability to lift their families out of poverty and to "rise to the surface of world", as they say. The immigrant who usually works in Europe in extremely difficult conditions - in a construction site, as a plunger in a restaurant or a coffee shop, or, as he used to do in his village, as a blacksmith –is seen by his family as a goose that lays golden eggs. He takes care of his sisters before their marriage and buys their luxurious furniture which can cost up to tens of thousands of Egyptian Pounds, and sends money in hard currency.
Thus, the parents, who usually suffer from extreme poverty and illiteracy and work as fishermen or in weaning, encourage their children to leave. Even the mothers do so, especially since, thanks to the internet, it has become possible to talk with their immigrant children daily with sound and image.
But it is not a matter that concerns only the extremely poor families. Some average households or even others with (relatively) good economic conditions send their children to improve their status. They want their sons to find jobs with incomes that are higher than anything they could get in their own country, if they ever did find one. For instance, a prosperous agricultural engineer from the village has sent his son on an irregular immigration journey five years ago. In some families there is more than one migrant.
Often the mothers, either by themselves or with the help of their children or sisters, are the ones who manage the money sent by the immigrant son. They usually buy a piece of land and build a house for the son to get married and move into when he comes back. The son would not return before turning thirty so that he doesn't have to perform obligatory military service. When the "good catch" comes back, he picks the girl who's good enough for him, most likely a middle school or high school student. The girl of this vulnerable age will be thrilled about the prospect of a fiancé who can buy her clothes and luxurious electronic devices before going back to Europe to prepare the official papers so she can join him.
It is often the mothers who manage the money sent by the immigrant son. They buy a piece of land and build him a house to married in when he comes back. The son would not return before turning thirty so that he avoids obligatory military service.
The amount of money required to migrate is gathered during a celebration night in the village. The one who is about to migrate invites the families of the village to collect cash presents ("No'ta") from them. The "No'ta" nights are a well-known custom in the village. Those who want to marry a daughter, pay back a debt, start a project, undergo a surgery or send a son (or daughter) on a migration boat resort to the custom to collect the needed amount of money which can reach 20 or 30 thousand Egyptian Pounds and sometimes more. Sometimes the money can also be gathered by selling livestock or by borrowing from relatives or close friends.
An example: Umm Hassan
In the narrow uneven roads of the town, the modest homes neighbor the modern multi-story luxurious houses. There are also walled-off estates where construction has not yet started. Most of those lands belong to families of irregular migrants whose economic situation has improved due to the migration of one of their members. Those families have become owners of property after having suffered from poverty and difficult living conditions. However, the home of Umm Hassan remained the same despite the fact that her son, Hassan, had migrated to Italy 5 years ago.
The old rickety house is now as empty as the heart of its owner, Umm Hassan, who has moved to her parents' place. Everybody talks about "Aida", this forty-something year old lady who has "never saw a good day in her life" and who was windowed too early. Her husband, a fisherman, got into an accident that affected his mental capacities. A few years later, he passed away, leaving his wife alone with 3 young children: two boys and a girl, Hassan being the middle one. She used to live off a small grocery store attached to her house. For the simple illiterate woman who probably never stepped a foot outside her village, the sea was a way to guarantee a better life for her children. She couldn't think of a solution other than sending her son away just like the other widows did. She collected money for him when he was twenty-five years old and he migrated. But, once he finished studying in the school he was sent to there, he got arrested and jailed after some street clashes in which he himself had no part, according to the circulating versions of the story.
In solitary confinement, Hassan was complaining from harassments and attacks inside the prison. He was then transported to the hospital in a critical condition. The prison management claimed that it was a suicide attempt, although he only had a month left to serve his sentence. Hassan died in July in unclear circumstances. His remains were repatriated to be buried in the village and the name "Hassan Ramadan Mukhaymar Sharaf" was added to the long list of Egyptians who left and were forgotten except in the hearts of their bereaved families.
"I made him leave because our situation was difficult and his father died… I lost him… I asked him to leave against my own will". Umm Hassan didn't build a new house and the family got dispersed so the old house was abandoned.
Testimonies
These are the testimonies of women who have not yet taken to the sea and are either still waiting in Egypt or have crossed into Libya. The speak about their pain, dreams and hesitations, and report about sexual assaults and other exploitations they are subjected to on the way.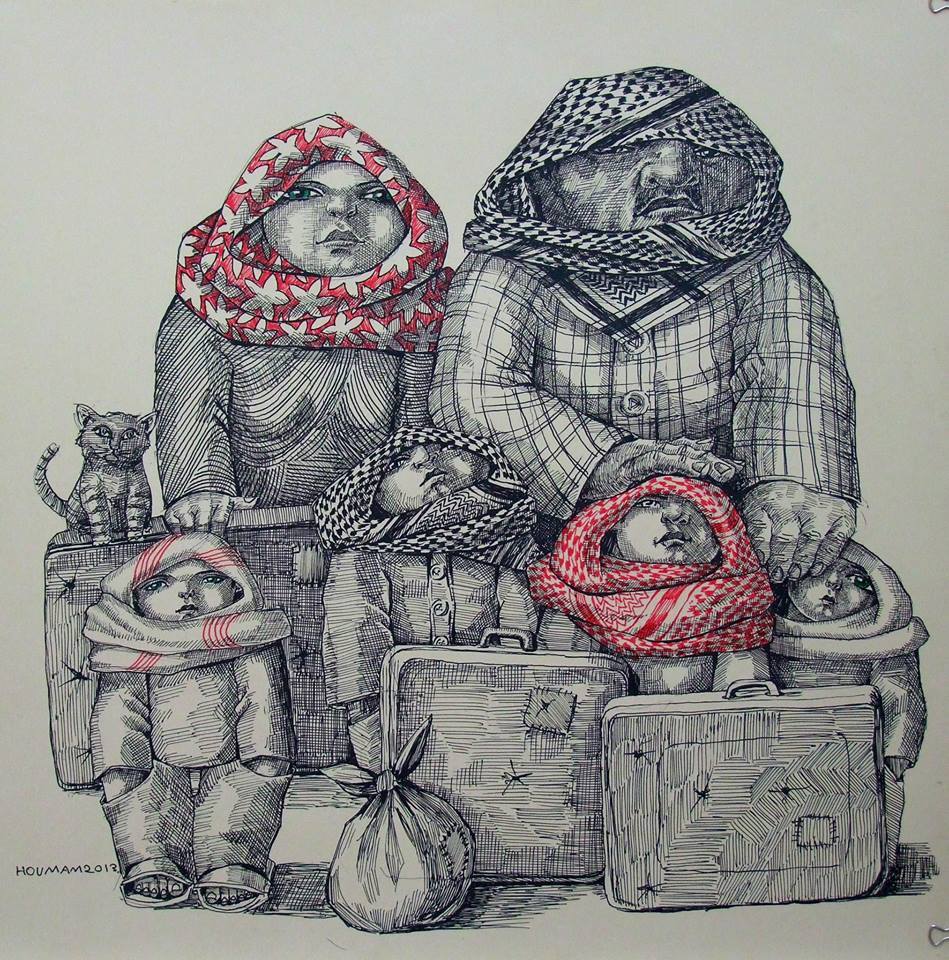 Women had their share of reports and researches on their irregular migration to Europe. It is true that they represent a small percentage amongst the thousands of immigrants who embark on the sea, but they are the weakest link, the most vulnerable travelers and those who suffer exploitation most. They might be fleeing regions of wars and conflicts, economic migrants, accompanying their husbands, their families, leaving alone, with their children or victims of human trafficking networks. This is an attempt to shed light on the suffering of women in the context of irregular migration, through true stories told by those who have lived the experience or those whose situation is pushing them to consider it. It also a representation of some of the researches that addressed those women' situations during a journey full of dangers and abuses.
"Ahlam" in the sea
"Ahlam" (*) is a 25-year-old Sudanese woman who currently lives with her 30-year-old husband in Sweden. They reached Sweden after an irregular journey through Egypt which cost her 7 thousand Dollars. Ahlam was then 7-months pregnant. She told me her story over an internet chat: "I traveled with my husband in July 2015. We were around 200 persons on the boat from different nationalities: Sundaneses, Eritreans, Somalians, Egyptians and Syrians, women, men and children. There were not so many women, we were maybe 15 or 20 and none of them were Egyptians. Some were with their husbands like myself, but I remember that one woman was alone with her child, as she was divorced. There were no more than 5 children. I had entered in Egypt by plane in a regular way. My husband entered by land through smuggling. We reunited in Cairo in a district where smugglers – who are Sundaneses and Egyptians – rent flats to the smuggled migrants until the set date of their trip. The time of stay in these flats usually fluctuates between a week and a month. It was one of the most difficult time as we lived in anxiety and stress, always fearing a possible raid".
Ahlam didn't know exactly where she was, all she knew was that they were in Egypt. The smugglers – as she says – very carefully avoided mentioning the name of the neighborhood or their real names. She didn't even know where she had embarked on the sea from, although she mentioned later that she realized they had actually left from Alexandria.
"We moved from Cairo to Alexandria in private vehicles, and there were also flats prepared for our stay but over a shorter period… We were then transported at night in trucks designed for the transport of goods. We all sat there, men and women, and were covered by a sheet to hide us… It was difficult to sit in this position but we had crossed the distance in 10 minutes only and we got out in a place next to the sea… We then had to cross a long distance walking on the sand… we walked for around 40 minutes, it was exhausting and arduous because there were hills in the sand but, at this point, you cannot go back or else you get caught by the police. When we arrived to the shore, we had to go into water and swim a little distance to get to the rubber compound which transported us to the bigger boat. I was very tired and was not able to swim but some Sudanese young men helped me and raised me up".
Ahlam says that the days she had spent in the sea were the worst and most difficult experience she had ever lived. She spent 12 days on a big boat and a day and a night on a smaller one before a rescue ship arrived to transport them to Sicily in Italy, after which their journey in Europe begun.
"The experience was extremely bad, I was seasick and had to lie down all the time to avoid throwing up. Everybody on the boat was seasick. Sometimes the waves were getting very high and hitting the boat in a scary manner. It was windy and it rained. Everybody was under huge pressure and our only choice was to cry, not only the women or the children but also the men. The small boat was overcrowded; it was not made to fit 200 persons. I could not extend my legs even though my body needed rest as I was pregnant. Us women were sitting in the back of the boat where the ventilation was bad. I was not able to go to the front of the boat to breathe. I grew phobic of the sea, whenever I saw water I felt like vomiting. On top of all this, there was the malnutrition, the lack of appetite and dehydration… We learned that a Syrian lady had died on another boat trip. By the end of the journey, the engine of the small boat failed and we became at risk of flipping or drowning. Everybody kept crying and we surrendered to death until we saw the rescue boat… Many suffer from traumatic disorders following the horrific experience. I suffered from arthritis in the hips and back pain. Since I have arrived here, I am getting treatment for what has been diagnosed as sciatica. I had no health problems before… I now live on pain killers without finding the right medication. The doctors tell me that my problem is more psychological than it is physical, so I have requested to see a psychologist. I try to forget about what happened but it is difficult to forget."
It was the second time that Ahlam and her husband tried to immigrate irregularly. On their first attempt, the Egyptian security forces caught them and arrested them for two weeks before repatriating them to Sudan. They took their chances again after a short while. Despite the fact that they were treated well, Ahlam says that period was difficult for her. She felt like she was being punished for wanting to travel and live in a better place. She had an internal conflict between what the law stipulates and what an individual wants and the opportunities that present themselves. She says that she was prepared to try again a third and fourth time if necessary.
On immigrating while being pregnant, she says: "We did not plan on travelling to give birth in a European country for our kid to get a nationality. When my husband proposed to me the idea of travelling, I was indeed pregnant in my fifth month but it was difficult to postpone as there is a season for those journeys that usually happen during the summer. Also, the idea of travelling with a child inside my belly was easier for me than the idea of living this experience while carrying a newborn who could possibly drown in the sea."
Ahlam did not know all the details of the journey she was about to embark on. "It was my husband's idea. He told me about it and I accepted. I did not imagine that it was this dangerous or this bad. My husband told me that the journey in the sea would last for a day or two… He himself did not know the truth, and the smugglers don't tell you the whole truth. There are some things you only discover when you enter Europe. I did not even know anything about the process of asylum seeking in Europe. I thought we were travelling to work, just as if we were going to another Arab country for example. But my husband wanted to seek asylum from the beginning."
Ahlam says that the cause for their immigration is economic, to improve their financial state. Even though they come from western Sudan, they lived in other regions. She is from Khartoum and her husband is from Gedaref. They have nothing to do with the Darfur conflicts and her husband has no problem whatsoever with the authorities, but what supported their application for asylum in Sweden was a personal problem that concerns her husband, which Ahlam prefers not to disclose… Ahlam's husband had immigrated irregularly before to Israel. He had worked there for 3 years before coming back to Sudan. It is a common phenomenon among the Sudanese young men, especially those coming from western Sudan.
Ahlam has a postgraduate degree while her husband didn't finish his university education. In Sweden, she worked for a while in children rehabilitation while her husband currently works in a furniture shop. "I am thinking of going back to Sudan as soon as I get the citizenship. I regret coming here, I should have stayed in Sudan and let my husband come here by himself to work. Our economic situation in Sudan was good, and I think it was much better than our life here. The reality is very different than what we imagine about life in Europe. Here, you can earn money – even if it takes time – and the services are great in comparison with Sudan but, at the same time, you lose important things. There is a feeling of isolation and the fact that you are shunned for belonging to a different culture. You can also be mistreated for wearing a hijab or having your own traditions. The working hours consume most of your time and you have no social life… It is difficult to find halal food and there's the fear that your children might internalize values you don't agree with through school… I am trying to convince my husband of what I am thinking… I have lived here for 3 years now and I've learned a lot, as they say "you learn a lot by being estranged". I was not aware of things enough when I agreed on coming. We might earn a lot of money here but we will lose our children and years of our lives. We are the victims of Europe. It was not worth going through all these dangers".
Malath
Malath is a 33-year-old Syrian woman. She chose to start telling her story from her asylum stop in Turkey where she has lived for a year and a half. "During this time, I felt safe after the destruction caused by the war in Syria. But security alone is not enough, I was not financially stable as it was difficult to find a job in Istanbul because I don't know the language. I could not stay in Turkey where I had no future nor foundations I could rely on to start anew… I felt like leaf in the blowing wind. This is when I thought about leaving for Europe which presents many advantages for refugees. Before, I was a fierce opponent to the idea of irregular migration, but I came to a point where I didn't feel alive in the first place, so I no longer feared for my life. It was then that the idea started to become appealing to me."
On one night of 2016, Malath and some of her friends departed from Izmir in the direction of Greece on a small rubber compound transporting, in exchange for 1000 dollars each, around 40 persons of Syrian nationality. In two hours, they had reached the shores of Chios island, according to a GPS. There, a rescue boat of the Red Cross came to them. "On this trip I saw a lot of women by themselves or with their children but without the father. From what I understood of them, most of the times, their husbands are already in Europe and the reunification papers take a long time so most of the women prefer to travel by sea with their children to avoid the wait and escape the war. But what I found surprising was that some women were going through this experience alone while their husbands were sitting in Turkey or Egypt waiting for the reunification papers!"
Malath left from Greece to a European country. For her, life in Europe is better despite the problems related to language and integration. As for the future, it remains uncertain, as war refugees are deported after the end of the war in their home country.
"Hayat" and her friends: before the difficult decision
Hayat, Salwa, Afaf and Fatima are 4 Sudanese women aged between 26 and 39 years old. They all belong to tribes from Western Sudan but were living in Khartoum or in Omdurman. Now, they all live in Egypt without their families because they are either divorced, or their husbands went back to Sudan. They, or their children, suffer from health issues that require physical or psychological treatments. Three of them have said they were ready to migrate irregularly to Europe to find a better life as they have lost all hope in migrating regularly through the United Nations. Salwa is the only one who said that she was not ready to take the risk or to break the law. Salwa is 39 years old, divorced, and lives with a relative. She was the last one of the 4 to arrive to Egypt where she applied months ago to register in the UNHCR. The three others are already registered and the times of their stay vary between two and four years. Salwa said that she would only immigrate through the UNHCR. She is hoping for a change of regime in Sudan so that she could go back and live a safe life in her country without being prosecuted.
Afaf, 33 years old, is raising two daughters, one of whom has special needs. She speaks about a friend of hers who went from Egypt to Libya and, from there, migrated irregularly to Europe with her brother and children. Those stories circulate in their circles, encouraging them to take the leap.
"Hayat" immediately strikes the eye with her tall gracious beauty, strength, and kindness. She was wearing a headscarf that seemed like it had been tied in a hurry. She talked with a heavy accent about her harsh situation which caused her indignation but hadn't taken away her ability to smile and be kind to others. Two years ago, Hayat came to Egypt with her husband and children but, after a year, her husband, who wasn't able to find a job, had to go back to Sudan. He was not able to go back to Omdurman where they used to live because he belonged to a Sudanese opposition movement, so he went to a village in Darfur to work as a farmer. Hayat refused to come along because of the poor living conditions in the village, the absence of basic services and the very low income that farmers make when selling their goods, especially given the recent rise in taxes…. "They have forbidden God's mercy to fall on us," says Salwa, describing in her own words what the Sudanese government has done to the farmers and the agricultural sector… Add to that, of course, the ramifications of the security disturbances.
Fearing possible sexual aggressions and as a precautionary measure, some women and girls from Eritrea, Ethiopia and Somalia passingthrough Khartoum, Sudan had injected themselves with contraceptives or brought with them emergency contraceptives on the journey.
In the absence of her husband, Hayat bears alone the responsibility of her four children aged between 1 and a half and 11 years old. The woman, in her thirties, carrying her toddler in her arms, talks about the increasing financial burden and the difficulties she is facing while mingling in a society she is not used to. She talks about harassment and surveillance by the neighbors which have pushed her to relocate more than once. She expresses her loss of the sense of safety. "Hayat", who has a university degree, was a nurse in her country. Here, she is trying to make a living by selling Sudanese products which allow her to make a small marginal profit if any. She makes 5 to 10 Egyptian Pounds for every pack sold as part of a project sponsored by an association partnering with the UNHCR where refugee women work. "All day I stand on my feet to sell jars of hair conditioner," and this allows her to increase her revenue by a few pounds which she can't do without as the financial help presented by the UNHCR is not sufficient and the support it provides for the children's education is partial. Hayat started thinking that whatever she is putting into the children's education should instead be saved aside for the immigration trip. Hayat suffers from kidney problems and needs to undergo surgery but she hasn't found any organization in Egypt that would be willing to provide for the costs. She tries to circumvent her pains by eating parsley and drinking rye, yet even this represents a burden on her budget.
"It is my only hope in this life." This is how Hayat describes immigration to Europe, considering it the only assurance for a better future for her children and for the family's reunification. "The chances of migrating through the UNHCR have become very weak," so her only option is irregular migration. In 2016, Hayat and her kids they were supposed to leave on the Rasheed boat. The cost of the journey for one person was 35 thousand Egyptian Pounds and it was free for kids under 8 years of age. The shipwreck made them have second thoughts about the project, but this "retreat" – at least for Hayat – didn't last for long. The idea reemerged, more insistently than before, under the weight of her harsh conditions.
It is clear that Hayat is conflicted between two feelings: the fear of risking her children's lives and the desire to provide them with a better life which makes it imperative to leave. The last time I have spoken to her, she firmly declared that she had decided to immigrate and that she would not back down "even though the price might be death", as she only has one life to live and she had no future for this life unless she went away. And despite her husband's opinion, who will probably ask her to be patient and not to risk their children's lives, she reiterates that as soon as she "puts her hand on the money", she will take her children and leave. Hayat tells us that the cost of migration is around 6 thousand dollars for a family and 4 thousand for individuals. She says that she is counting on overdue payments from her former work in Sudan. Generally, some resort to selling their houses or belongings in Sudan or depend on the help of relatives who work abroad, for instance. Afaf spoke about a Sudanese refugee woman residing in Cairo with her 9 children who sold her kidney to gather the required amount.
Libya
Libya is considered to be a main crossing point for the migrants and refugees going to Europe, especially with the increased security imposed by Egypt. A study conducted by the UNICEF, published in February 2017, and entitled "A deadly journey for children: the migration route through the Mediterranean Sea" stated that, since September 2016, the number of migrants in Libya is estimated to be around 256, 11% of them are women, 9% are children and a big proportion of these are unaccompanied. Through interviews conducted with 122 migrants – 80 women, 40 children aged between 10 and 17 – coming from 12 countries from different regions of the Middle East, North and Sub-Saharan Africa, the study concluded that almost half of the interviewed women have suffered from sexual violence or sexual abuse during the journey. Sexual violence is common and even organized at the crossing points and checkpoints. It is often expected from women to provide sexual services or pay cash money to cross the Libyan border. To deal with possible sexual aggressions and as a precautionary measure, some women and girls from Eritrea, Ethiopia and Somalia who were passing by Khartoum, Sudan inject themselves with contraceptives and carry with them on the journey emergency contraceptives.
Some of the mothers have declared that they had been forced to leave some of their children in their countries of origin with relatives, friends or neighbors. It is estimated that women represent 20% of those arrested in the detention centers in Libya which are estimated to be around 34 centers at least. The interviewed women have talked about the harsh conditions in which they live in those centers: overcrowding, very high temperatures in the summer, frigid winter temperatures, malnutrition, sexual and verbal violence from the guards. Added to that, the lack of health care leaves the women unable to acquire feminine hygiene products or medicine. A girl who was detained in the Sabrata Center said, "one of the women was pregnant in this place, she was about to have her baby. Once her baby was born, there was no hot water available, so she had to use salted water to take care of her newborn".
Libya is also considered to be an essential transit point for the human trafficking networks. One of their activities is to smuggle women from Africa to Europe to work in forced prostitution. The International Organization on Migration (IOM) opened an investigation in November 2017 regarding the death of 26 Nigerian migrant women and girls whose bodies were lifted in the Mediterranean Sea from two boats coming from North Africa. At that time, the IOM assured that those bodies probably belonged to victims of human trafficking for purposes of sexual exploitation, and that it was not the first incident of this kind. The bureau of Mr. Laurent de Boeck, the head of the Organization's program in Egypt, declared that, based on the data gathered between 2006 and 2016 by the Organization, the women constitute the biggest proportion of victims of trafficking for purposes of sexual exploitation. According to a report issued by the Organization in Nigeria, 98% of the women migrants who arrive to Europe from Nigeria are victims of trafficking.
The content of this publication is the sole responsibility of Assafir Al-Arabi and Rosa Luxemburg Foundation cannot accept any liability for it.
Translated from Arabic by Fourate Chahal Rekaby
Published in Assafir Al-Arabi on 10/10/2018
*All the names appearing in these testimonies are pseudonyms.