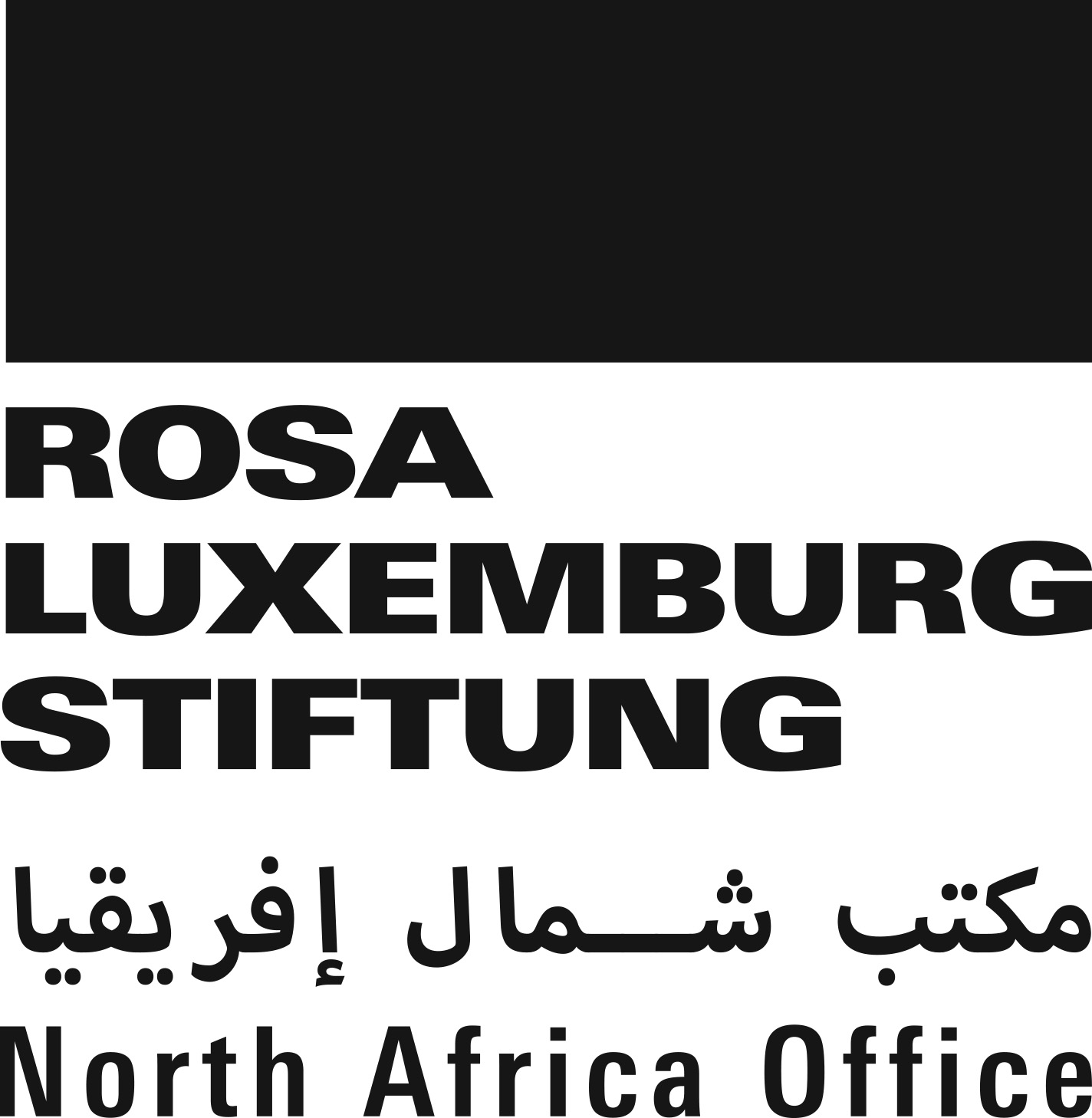 This publication has benefited from the support of the Rosa Luxemburg Foundation. This text may be reproduced in part or in full, provided the source is acknowledged.
Since the uprising that overthrew Ben Ali and his regime, the economic climate in Tunisia has suffered from many foundational and structural problems characterized by the failures of the economic development and growth policies in the country's different regions (referred to as jihat in Tunisia). This has maintained the large disparity in the country's standards of living, as well as the high unemployment and poverty rates. According to poverty indicators in Tunisia, which are currently estimated at 15.2%, there are substantial differences among the regions. The poverty rate in the Tunisian countryside is 26% (1), which is much higher than the general national average, and particularly higher than that of the coastal areas. This has contributed to the emergence of social ruptures, expanding the base of those negatively affected, including a large number of workers in the middle and lower segments of the private and informal sectors, as well as handlers and periodic contracting workers…
Economic and social repercussions
The economic situation in Tunisia has not changed much after the years of revolutionary action. According to the National Survey on Population and Employment, there was a marked increase in the unemployment rate. The first quarter of 2019 recorded an estimated 637,700 unemployed persons out of the total working population, compared to 644,900 in the fourth quarter of the previous year. The unemployment rate during the first quarter of 2019 for males is estimated at 12.4% and 22.6% for females (2).
Vital economic sectors are also plagued with issues stifling their growth. For example, both the agriculture and fishing industries have only seen a 9% economic growth since 2010. The same applies to manufacturing industries, which only saw a 17% growth, while non-manufacturing industries saw a 10% growth. On the other hand, the service sector saw a 47% growth. It is worth noting that the growth of the service sector is the highest it has been since 2010, while the rate of growth in the industrial sector did not exceed 4%. These conditions have a direct effect on employment and production, but perhaps what further worsened the economic downturn is the Libyan crisis and the unrest at the border. Additionally, the high cost of living and the increase in the prices of consumer goods in particular contributed to creating ruptures among the social classes, surfacing many social groups that live below the poverty line in Tunisia.
Rural women are hit the hardest
Rural women are considered the most vulnerable group in Tunisian society, as they mainly work as unpaid labourers in family farming or as low-paid seasonal workers within an informal structure, without social security coverage. Statistics show that only 33.3% of rural women are registered in the social security system (3). This percentage is very small compared to the number of rural women working in the agricultural sector, which is one of the pillars of the Tunisian economy. This sector represents 9% of the Gross Domestic Product (GDP) and provides 16% of all job opportunities. It primarily depends on a female workforce and employs about half a million women, an estimated 43% of working women in rural areas; 32.5% of whom are informal workers within the agricultural districts and on large farms.
Informal agriculture: a feminine space par excellence
The concept of "informal labour" has not only become an integral part of the agricultural sector but is also a pillar of rural women's livelihood in Tunisia. This reality shines a light on new social tensions that now exist on top of the old classist ones, and facilitates the emergence of new and even more disenfranchised social categories and groups. The phenomena of marginalization and exclusion are a testimony to the state's failed attempts at economic development over the past years. These attempts have failed to accommodate for the daily lives of all workers in general and rural women in particular.(4)
Rural women's precarious work contributes to their marginalization. This issue was only brought into social consciousness after multiple cases of mass deaths of women who ride "Death Trucks" while working in rural areas in Tunisia. These women travel to their places of work in trucks or tractors for long distances of up to 20 km on bumpy roads without any safeguards. Statistics show that 10.3% of female workers in rural areas are victims of workplace accidents, 21.4% of them are at risk of workplace accidents, 62.2% work under difficult conditions, and 18% work in dangerous conditions (5). They go along with the dangerous and deplorable conditions of transportation in order to keep their jobs. They rely on a "middleman", who provides their transportation and decides their future in the agricultural labour market. This market hinges on the relationship between three key players, the female labourers, this intermediary who transports them and takes a cut of their wages for himself, and finally, the owner of the agricultural land.
Rural women are considered the most vulnerable group in Tunisian society, as they mainly work as unpaid labourers in family farming or as low-paid seasonal workers within an informal structure, without social security coverage. Only 33.3% of rural women are registered with the social security system, while almost half a million women work in the agricultural sector, which provides 9% of the GDP.
This system is poorly organized and creates a dysfunctional relational field between labour (the workers), and capital (the land owner who is usually an immediate relative, a member of the extended family, or a wealthy farmer who employs the intermediaries who are the truck owners that transport these women). Despite that, this system derives its strength and continuity from the prevailing intersections of work, individual, and social relationships of the female workers, particularly kinship. This allows landowners to continue exploiting women who are not paid for the work they do because they are working on "family land". 57.9% of the female workers in the agricultural sector do not receive wages, despite the fact that they are the main breadwinners for their families. In return for their work in the family sectors, they receive either a share of the crops or some aid, but only during the agricultural season.
This explains the symbiotic relationship between informality, marginality and poverty. Rural women's awareness of the marginalization and disenfranchisement that shapes their life, in addition to the lack of other opportunities, pushes them further into working in the informal sector. Even though some informal domains may endanger their lives, these jobs immerse them within networks of social and relational patterns that force them to create justifications for them, which partly explains why they accept this type of work. This, in turn, further marginalizes them as they become part of the new phenomenon of the "feminization of poverty" (6).
Feminized Poverty
Given the social and economic situation that rural women in Tunisia endure, they are considered a vulnerable group within Tunisian society. They are hostages of a patriarchal culture which is nourished by a traditional education that limits them to a reproductive role, confines them to family affairs, and doesn't recognize them as breadwinners within the family, nor as important participants in the GDP.
85% of property owners in the countryside are men. Although women work on family property, participate in agricultural labour as wage earners or as helpers, and are crucial in achieving food security and providing food at the domestic and national levels, as much as 60% of rural women face hunger and malnutrition.
In the absence of a clear strategy to get them out of the cycle of marginalization and exploitation by the owners of agricultural lands, rural female workers in Tunisia fall into a multi-tiered cycle of poverty. They cannot afford basic necessities like food, clothing, and housing, where 85% of property owners in the countryside are men (7). Women work on family property, participate in agricultural labour, either as wage earners or as helpers, and are crucial in achieving food security and providing food at the domestic and national levelsl; nevertheless, as much as 60% of rural women face hunger and malnutrition.
Socio-cultural poverty
Rural women are deprived of health care and education. Tunisia has recorded a 25% illiteracy rate among rural women, compared to 15% among rural men. In addition, rural women suffer from social deprivation, which is one of the social repercussions of poverty and is linked to various structural disparities in infrastructure, legislative frameworks, and access to national services. Evidenced by the fact that 73.5% of female workers in this sector are uninsured against occupational hazards, as well as the absence of any legal framework to govern seasonal agricultural work. The only available framework is the Tunisian Labour Law, which only specifies the nature of a contract (definite or indefinite) and does not account for seasonal work. Since 8.3% of female workers are contractual workers, while 38% are non-contractual, seasonal workers, this increases their vulnerability and exposes them to further economic exploitation.
Women's economic insecurity
The gender wage gap is considered one of the most important causes of economic insecurity for rural women. When they are paid, women receive 11 dinars for their work in the agricultural sector, while men receive 20 dinars for the same work, that is, without taking overtime into consideration (8). This low income among rural women exacerbates the multi-dimensional cycle of poverty, which is directly linked to economic, social and cultural factors. These same factors can be used to explain female poverty, which in turn contributes to the economic inequality experienced by rural women, particularly to why female breadwinners are unable to earn more. The hardship is handed down from one generation of women to the next, leading to a seemingly permanent feminization of poverty and economic violence with countless repercussions.
The feminist movement in Tunisia has battled for gender equality in all public spaces, particularly in workspaces. However, the realities of employment in the country and the lives of female labourers in the informal agricultural sector prove that hiring women for these positions is not enough for achieving equality or economic self-sufficiency. Rather, the feminization of labour has become an entry point for further oppression.
It seems that the feminization of poverty is not only caused by poor incomes but is also the result of a disadvantaged position characterized by the lack of choice and opportunity. The spread of illiteracy amongst rural women contributes to limiting their options, which in turn causes them to resort to informal work for income that is not just for themselves but also for the families they support. In Tunisia, 52.5% of underprivileged families (benefiting from the national program for families in need) have female breadwinners (9).
Multidimensional economic violence
The fragile situation of the agricultural sector in Tunisia has led people to question the issues of equality that the feminist movement has long struggled for, particularly, the issue of gender equality in public spaces, and more specifically in the workspace. Access to the workforce is considered one of the most important aspects of social and economic justice for women. The fight to feminize workspaces that were exclusively masculine was deemed necessary.
However, the realities of employment in Tunisia and the lives of female labourers in the informal agricultural sector have proven that hiring women for these jobs is not enough. Rather, it has left women even more vulnerable, as a social group, and turned the feminization of agriculture into a way for farm owners to exploit the social and economic vulnerability of the female workforce. These women have fallen hostage to multidimensional economic violence, limiting them from accessing options that could help create a comfortable economic situation, or from any kind of support as they fight for their diminishing personal freedoms. The proliferation of this type of violence strips them from their rights and prevents them from being able to take advantage of any opportunities that may be available to them. This occurs because of the following reasons:
1) Long working hours and being assigned hard labour:
Statistics show that more than 70% of rural women work between nine and thirteen hours a day, which is in violation of the Tunisian Labor Code. In addition, women are assigned 64.5% of the harvesting tasks, and 78% of the tasks of weed control and sowing seeds in specialized plots. All of which are classified as hard labour.
2) Economic dependency:
Rural women are economically dependent on men, and this dependency falls under the category of economic violence. Only 19.7% of rural women have personal income, out of which only 4.07% plan to establish their own agricultural projects. While 80% of rural women are completely economically-dependent on men. This deprives them of the opportunity to break out of the cycle of poverty and marginalization at both the social and economic levels.
3) A life of exclusion:
Most rural women choose to forego their inheritance rights, and this limits their chances of the economic independence that comes from starting a small business that could protect them from ending up in the informal agricultural sector. Being excluded from an inheritance, whether partially or fully, deprives women of owning land or real estate, and in turn, of the opportunity to take out a loan.
In addition, official statistics exclude the unpaid labour and services that women provide, because they fall under the category of housework, which is a type of statistical prejudice, and in spite of the fact that this unpaid domestic work contributes to the GDP by 64%. Hence, "rural women spend 77.6% of their time doing unpaid household chores (caring for children and the elderly, looking after the house, cooking, shopping, fetching water, agricultural work...etc.), in contrast, housework only occupies 9.4% of men's time."
This exclusion causes rural women to be confined to domestic or informal work, which negatively impacts their economic capabilities and reduces their access to economic structures that provide opportunities and possibilities that can improve their situation.
4) Lack of recognition:
Recognizing the role of rural women in the field of agricultural work is an important part of economic justice, while the informal work practiced by rural women in Tunisia is a form of economic exploitation. It deprives them of economic resources (money or wages), vital necessities, or the ability to control their income. Consequently, women's contribution to the advancement of the national economy goes unrecognized, despite the fact that their informal work not only facilitates their daily lives, but is also the main factor in advancing the national economy.
Conclusion
We cannot deny that Tunisian society is currently witnessing a multifaceted crisis. This is due to several reasons, most significant of which is that citizens no longer have confidence in the prevailing system. The absence of social justice and delays in social and political accountability contribute to the emergence of a new social class that controls wealth, capital, and political and social influence. Lack of equal access to opportunities and to natural, civil, and social rights, in addition to rising inflation are all factors that create a climate conducive to informal economies. This phenomenon is especially spreading in the agricultural sector due to the vulnerability of its workers, particularly its female workers.
The state, on the other hand, with all its structures, is unable to provide solutions that address the demands for reforms from workers of all segments of society. This has led to the emergence of a discussion concerning national venture capitals (meaning capital in the hands of Tunisian investors who are linked to the state's investment strategies, who should be empowered with investment opportunities rather than relying on the foreign investors that shut down factories and companies after the 2011 revolution), and the role they can play as mediators between citizens and state, in order to help citizens accomplish their goals. It has also raised questions as to the quality of the structures that venture capitals operate within, and the goals of this complex web of political, economic, social, and cultural institutions. How is it possible for those investors to function in relative independence from the political community in order to maintain their economic interests, while at the same time increasing the standard of living, achieving economic development in all regions of the country, and getting rid of centralization? The very centralization which has been hampering development policies since independence and continues to do so until this day is contributing to increasing social disparities between workers, and that itself calls for restructuring and devising novel strategies for development and growth.
The content of this publication is the sole responsibility of Assafir Al-Arabi and Rosa Luxemburg Foundation cannot accept any liability for it.
Translated from Arabic by Serene Husni
Published in Assafir Al-Arabi on 16/02/2020
1- Department of Studies and Documentation of the Tunisian General Labor Union in 2017.
2- According to the National Population census for the first quarter of 2019.
3- According to what was reported by the Department of Public Relations and Social Security Management under the Social Security Administration.
4- Mubarak, Faten. "Rural Women in Tunisia: Excavations in Livelihood", Believers Without Borders, May 29, 2019.
5- Statistics from the Ministry of Women's Affairs, Family and Children. August 2016.
6- Mubarak, Faten. "Rural Women in Tunisia: Excavations in Living," Believers Without Borders, May 29, 2019.
7- UNESCO Report, Tunisia 2015.
8- The results of a study carried out by the "Association of the Democratic Women" on the working conditions of rural women, which included 25 delegations from the Republic of Tunisia, in 2015.
9- Statistics from the Ministry of Women's Affairs, Family and Children, August, 2016.